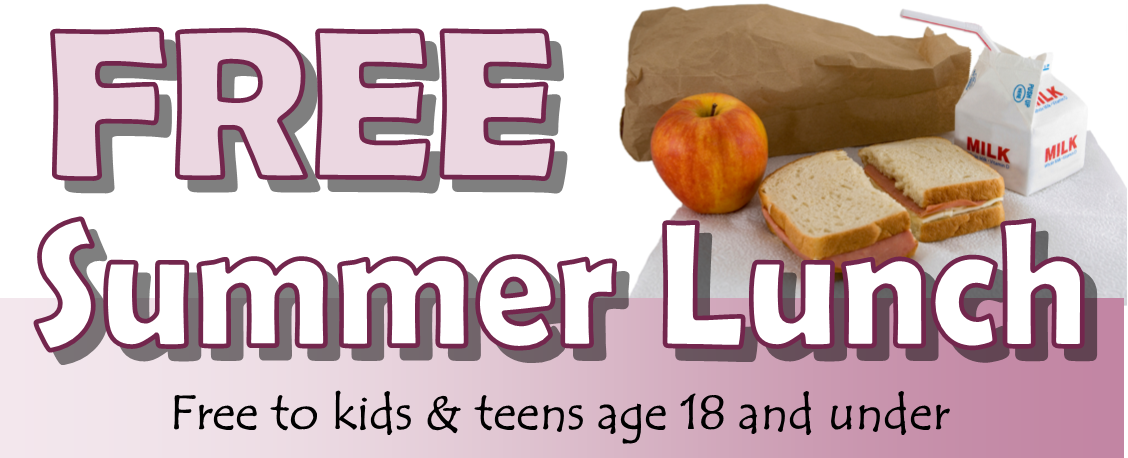 Summer vacation is a reward for a year of hard work in the classroom. However, for some who rely on free and reduced-price school meals based on low family income, the summer months can be difficult. In Portage, 1 in 3 school age children qualify for free or reduced-price meals. When school is out, these kids no longer have access to school meals and their families' budgets are often stretched. Studies show that kids are at a higher risk for hunger during the summer months.
The Portage Free Summer Lunch Program helps kids who rely on free and reduced-price school meals continue receiving healthy food during the summer. The Portage Free Summer Lunch Program is funded by the United States Department of Agriculture (USDA) and implemented by local partners.
The Portage Free Summer Lunch Program provides an important source of nutritious food for Portage's youth during the critical summer months. The availability of free meals is an incentive for children to participate in summer enrichment programs, which means that children are not only well-fed, but in a safe environment engaged in educational and recreational activities that can help them return to school ready to learn.  Our goal is to have no child go hungry.  Therefore, in the past two summers we have served over 5,000 meals each summer. 
What is it? (for kids & teens age 18 and under)
Free lunch based on USDA nutrition guidelines
No application or proof of income needed
Lunch may be taken off site and eaten at home
LOCATIONS & TIMES
Daily beginning June 8- lunch served all summer Monday through Friday except July 6th.
* July 6th No lunch served at any sites- an extra lunch will be provided on July 3rd.
Splash Pad @ Goodyear Park – 11:10 a.m. – 11:35 a.m.
Portage Public Library – 11:15 a.m. – 11:45 a.m.
Lincoln Park – 11:45 a.m. – 12:05 p.m.
Sanborn park (W. Franklin St./Sanborn St.) – 12:20 p.m. – 12:40 p.m.
For more information contact:
Pastor Dave Hankins, Portage Presbyterian Church – 608.742.6006
Caitlin Richardson, UW-Extension Columbia County – 608.742.9680