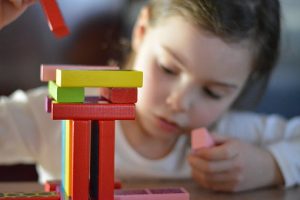 Raising A Thinking Child (RTC) is an evidence-based parenting program for parents and caregivers of children 4 to 7 years that was developed and researched by Dr. Myrna Shure.  RTC has demonstrated effectiveness in developing interpersonal cognitive problem-solving skills in young children, improving parenting skills and parent-child communication, and in decreasing both impulsive and inhibited behaviors in young children.
RTC has been listed as a model evidence-based program on the Strengthening America's Families  and the Office of Juvenile Justice and Delinquency Prevention  model programs websites.
To sign up for the classes, please complete the following form:
FEES: (ONLINE ONLY) class materials and book are $10.00 and must be paid prior to the start of the first class. Participants can pay by cash or check; make checks payable to Columbia County Extension.
**Class participation will be a maximum of 15 registrants and class will be held in cooperation with Crawford County.
What are Wisconsin parents saying about the program?
Parents report an increase in how frequently they use new parenting behaviors and strategies after completing the eight-week program.  Parents comment that:
"I now ask [the child] how things could be done differently"
"[I'm] asking more 'thinking' questions"
"I am much more patient and understanding and less 'jumpy'"
"[I'm] asking our daughter what is going on and her point of view"
Children also learn and use new pro-social behaviors by the end of the eight-week series.  Parents have said the following about their children:
"He can stop and use the dialogues to diffuse the situation"
"He is much better at handling his emotions and communicating better"
"He thinks more ahead of time"