(last updated 2/18/19)
WI 4-H Horse Scholarship Information and Application (PDF, 4 pages, 300 KB)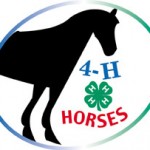 CCHP Officers 2018-2019 (PDF, 1 page, 18 KB)
CCHP Checklist to Show at the Columbia County Fair (*NEW for 2019) (PDF, 2 pages, 421 KB)
CCHP guidelines-by laws 2018 (PDF, 10 pages, 470 KB)
Are you totally confused or lost with the horse project? Please contact Carrie Williams, the Horse Project Co-President, 608.843.4837 or 608-592-4837 or by email at gcwill77@yahoo.com. She can help you or find a mentor family who can be available to aid you in the project. Don't feel alone as we have all been new, lost and confused. We will help you all we can!!!!
For all those planning to showing a horse at the fair, CCHP (Columbia County Horse Project) is a chartered group under Columbia County 4H Youth Development. We have officers and hold general meetings, clinics, shows and fundraisers. Please review the checklist above! To show at the fair you must be a member in good standing with CCHP.
2018-Speeches-and-Demonstrations-Registration-Form (PDF, 276 KB
2018-Wisconsin-4-H-Hippology-Contest-Information (PDF, 344 KB)
2018-Wisconsin-4-H-Horse-Bowl-Information (PDF, 187 KB)
---
Member Requirements:
Here are our requirements to be a member in good standing;
– Attend 1 general meeting, except grade 13 members are excluded.
January through April meetings are the 3rd Tuesday of the month in the Poynette Middle School at 6:30pm. May and June meetings are usually held during lunch break at a clinic.
– May 1st paperwork deadline or first clinic(if before May 1)
Hand in a current negative coggins and horse ID form for up to 6 horses, a signed Code of Conduct and liability release form. New this year will be a project horse change form, which will allow members to replace an ID project horse up to July 15.
– Attend 1 clinic with or without a horse.
It is questionable as to when we will have an arena in place this year at the fairgrounds. The Board has decided to relax the clinic requirement for 2019. We are planning clinics off site as of now. That being said, the board is speculating that we won't be holding as many as we have in the past.
– Fee $50 per single family member, max of $100 per family (raffle ticket sales)
We are financially self sufficient with the exception of the model horse show, clothing and educational displays at the Columbia County Fair. The fair pays for the judge and ribbons for those. CCHP pays for all other judges, awards, clinicians and fees related to the horse projects. Each family has an option to sell raffle tickets for our quilt fundraiser to cover their fee.
– Volunteer Time
Each member must put in 4 hours, max of 6 hours per family, (2 or more members in a family), of volunteer time. Any family member or friend can do the required time. 2 of these hours can be acquired selling raffle tickets at one of our designated tack sales or during Midwest Horse Fair. Other volunteer opportunities are working at one of the shows. There are up to 22 slots to fill at each show, most are 2 hours in length, some are 4. We host 4 shows usually, the team fundraiser show, schooling show(clinic), pleasure show and speed day at the fair.
Each member/family is responsible for signing in at meetings and volunteering to receive credit.
Documents Needed By May 1, 2019:
Columbia County WI Horse Project/Council Facebook Page