(Last updated 3/26/19)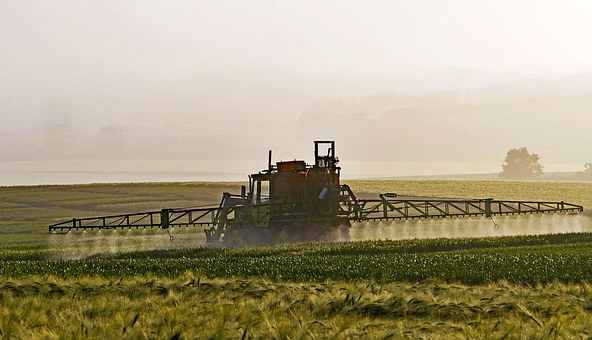 PESTICIDE APPLICATOR TRAINING (PAT)
All private farmers who apply restricted use pesticides must be certified once every five (5) years.  The training is a cooperative effort by UW-Extension, DATCP, and local Co-Ops and suppliers.  Training sessions are usually offered in January, February or March of each year in Columbia County.  If you do not attend a session and need to be certified, a Self-Study Test Only session is usually held in February or you can contact your County UW-Extension Office.  Arrangements may be made to take the exam on an individual basis.  The fee is payable when you pick up your materials.  Please pick up the materials prior to the training or test.
The training fee is $30.00, which includes training materials and certification for five years.  Some sites may have an extra fee of $10 to cover catered lunch costs (trainings only).
To register, contact:
Jennifer Evans, Administrative Assistant
608-742-9687; jennifer.evans@wisc.edu
George Koepp, Columbia County Ag Agent
608-742-9682; george.koepp@wisc.edu                  
2020 SESSIONS:
TBD
Self-Study Test Only:
Call to set-up an appointment by calling 608.742.9687.  Testing will take place at the
Columbia County Administration Building, UW-Extension, 112 E. Edgewater Street, Room 212, Portage, WI.
More information on Pesticides can be found at:
George Koepp, Agriculture Agent
UW-Extension Columbia County
Administration Building
112 E. Edgewater Street, Room 212
Portage, WI 53901
Phone: 608-742-9682
Fax: 608-742-9862
TTY/TDD: 711 Phone Relay
Email: george.koepp@wisc.edu