(last updated 3/18/19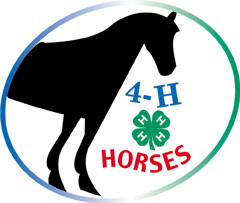 General Columbia County Horse Project
email is:  CCHP4H@gmail.com
Greetings Horse Project Members!
2019 CCHP Schedule (PDF, 1 page, 126 KB) (subject to change)
A list of dates are below in the event you cannot open the PDF.
Please go to the following link to find information or contact your Horse Council representatives.
http://columbia.uwex.edu/4-h-youth-development/4-h-horse-project/4-h-horse-council/
MEETINGS:
Horse Project Meetings will be held on the 3rd Tuesday of the month at 6:30 pm at the Poynette Middle School.  If new, please contact a Horse Council member for the next meeting information.
Schedule is subject to change at any time:
 2019 Columbia County 4-H Horse Calendar and Schedule


January 22
Meeting
6:30 – 8:00 pm
Pizza Ranch, Portage
February 19
Meeting
6:30 – 8:00pm
Poynette Middle School
March 19
Meeting
6:30 – 8:00 pm
Poynette Middle School
April 16
Meeting
6:30 – 8:00 pm
Poynette Middle School
May 18
Potluck/Meeting
1:00 pm
Portage Arena
May 18
Speed Clinic
9:00 am – 1:00 pm
Portage Arena
May 18
Open Arena
1:00 pm – 4:00 pm
Portage Arena
May 25
Fundraiser Team Show
8:00 am
Portage Arena
June 15
English and Dressage
9:00 am – 12:00 pm
Portage Arena
June 15
Potluck/Meeting
1:00 pm
Portage Arena
June 16
Training
1:00 – 3:00 pm
Portage Arena
June 21-23
State Hunt Jump/Dressage
Sheboygan County Fairgrounds, Plymouth
June 25
Western Discipline
5:30 – 8:30 pm
Portage Arena
June 29
Schooling Show
9:00 am – 3:00 pm
Portage Arena
July 11 – 14
Lodi Fair
N/A
Lodi Fairgrounds
July 23 – 28
Columbia County Fair
N/A
Portage Arena
July 21
Pleasure Show
8:30 am
Portage Arena
July 23
Model Horse/Horseless Horse Exhibits
2:00 pm
Portage Arena
July 27
Speed Show
8:30 am
Portage Arena
August TBD
Meeting
TBD
TBD
September TBD
Meeting
TBD
TBD
September 8-9
State Gymkhana
N/A
West Allis, WI
September 14-16
State Expo
N/A
West Allis, WI
September TBD
District 5 WIHA Regionals
N/A
West Allis, WI
October TBD
State WIHA
N/A
West Allis, WI
October TBD
Banquet
TBD
TBD
November 9-11
WI 4H Horse Project Leader Conference
 N/A
UW- River Falls