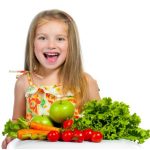 FREE lunches for ALL children ages 0 through 18 years old.
June 13 – August 19, 2022   Monday – Friday
(Closed Monday, July 4)   No income qualifications!
All meals must be consumed onsite, with the excepting of specific meal components that are typically allowed to be taken home (i.e. fruit, vegetable, grain items).
Sites include:
Memorial Park Corner of Park Street and County Road A Briggsville, WI 11:00 – 11:20am
Ridgewood Apartments 1117 Clara Ave Lake Delton, WI 11:00 – 11:20pm
Kilbourn Public Library 620 Elm Street Wisconsin Dells, WI 11:50 – 12:10 pm
WD Municipal Pool 510 Veterans Drive Wisconsin Dells, WI 12:00 – 12:20pm
Captain Bob's Park Next to Poppy Waterman Ice Arena 101 Miller Drive Lake Delton, WI 12:45 – 1:05pm
Fireman's Park 1036 Golden Ave (Corner of St. Hwy. 13 and Golden Ave.) Wisconsin Dells, WI 12:30 – 12:50pm
Weekly activities and/or giveaways are scheduled at each site!
If you have any questions, please contact the WDHS kitchen, at 608-253-1461, extension 1155
This Institution Is an Equal Opportunity Provider
Sponsored by:  Wisconsin Dells School District
"This event is not organized by UW-Madison Extension.  Participants are encouraged to check with event organizers for details on safety protocols."