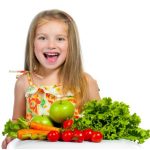 Click to View PDF File: Summer Lunch Bunch 2021
FREE lunches for ALL children
June 07 – August 20, 2021   Monday – Friday
(Closed Monday, July 5)   No income qualifications!
0 through age 18 are available Monday- Friday at the sites/times listed below
Parent Pick-up
A parent/adult may pick up meals on behalf of the children in their household without the children being present. These meals are provided for children, age 18 and under through the USDA Child Nutrition Programs. Duplicate meals are not allowed. Families who utilize meal pick up should only pick up meals from one location.
Thank you!
If you have any questions, please contact the WDHS kitchen, at 608-253-1461, extension 1155
This Institution Is an Equal Opportunity Provider
Sponsored by:  Wisconsin Dells School District
"This event is not organized by UW-Madison Extension.  Participants are encouraged to check with event organizers for details on safety protocols."
Locations & Times:
Berry Ridge Mobile Home Park
3863 5th Dr.
Wisconsin Dells, WI
11:00 – 11:20 am
Ridgewood Apartments
1117 Clara Ave
Lake Delton, WI
11:00 – 11:20pm
Fireman's Park
1036 Golden Ave (Corner of St. Hwy. 13 and Golden Ave.)
Wisconsin Dells, WI
Lunch 12:10 – 12:30pm
Bowman Park
700 Broadway
Wisconsin Dells, WI
11:35 – 11:55 am
Fairway Trailer Park
595 Commercial Ave. (Corner of Brew Farm Rd. and Commercial Ave.)
Wisconsin Dells, WI
12:10pm – 12:30pm